Values elicitation for corporates
When a company's values are aligned with its purpose and the whole team takes ownership for choosing those values, greater heights can be achieved. 
I loved runnng a values elicitation workshop for Team Graffiti and helping initiate cool change! So much fun
What our raving fans say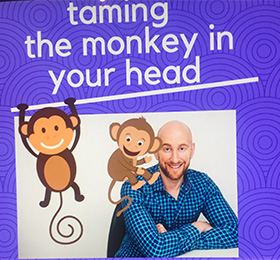 Taming the monkey in your head
Did you know that there is a monkey in your head? It's messing with you, in fact sometimes it can feel like it's downright bullying you..
Allow Shaun to educate your group in a fun and interactive way, on how to over-come this monkey and quieten down all the negative self talk.
What our raving fans say
Learn how to communicate and give feedback effectively
Did you know that only 2% of people are actively listening in conversations and the rest are potentially  missing out on vital information during a conversation. This leads to misunderstandings and conflict as well as loss of productivity at work. 
Listen to Shaun WOW you with the latest information on how your mind works and become proficient in the art of powerful communication. The impact on your professional and interpersonal relationships will be profound. 
What our raving fans say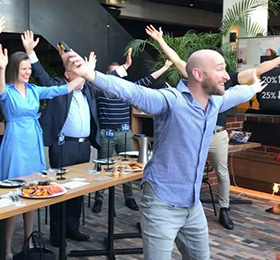 Unleash your Extraordinary life
So, permission to big-note myself lol. Over the years I have been told that my speaking style is naturally engaging, passionate and easy to understand. Be inspired by the latest tips on how to elevate your life experience. OI simply eat and breath self development and I have attended countless seminars on this very topic as well as actively read up on it. Come and learn about what it takes to lead a more meaningful life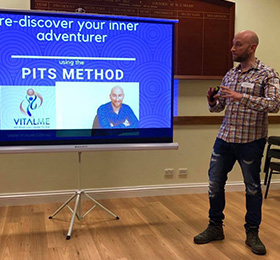 Stepping out of the pit of despair using the PITS method
I am proud to be the founder of this methodology for overcoming anxious and depressing thoughts. In this presentation you will learn about an easy and effective strategy for stepping out of the psychological pain that has been holding you back. Learn how to effectively use your anxiety and or depression as a catalyst for powerful and rewarding change in your life